Please note that since the sad loss of Lord Killinghurst only Headley Britannia will now be officially retired.
T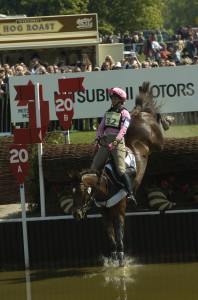 wo of Eventing's most consistent top class horses are to be officially retired in the Main Arena on the final day of Badminton this year, one a previous winner, the other a runner up. Team Fredericks' Headley Britannia won all three events that comprise the Rolex Grand Slam: Mitsubishi Motors Badminton, Land Rover Burghley and Rolex Kentucky, though not in a consecutive Slam winning run. The 15.3hh mare, bred by Mike and Betty Hounsell, who is now 19 was originally being aimed at Olympic selection for rider, Lucinda Fredericks' adopted nation of Australia. Lucinda decided however that the horse owed her little more.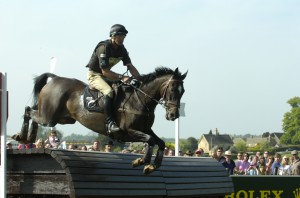 Lord Killinghurst, under New Zealand's Andrew Nicholson, was second at Badminton in 2004, 4th in 2005 and 5th in 2007. He was also 3rd at Burghley on three occasions and 4th in 2007. Owned by British couple, Nicky and Robin Salmon, he was also 3rd in the British Open Championships at Gatcombe in 2007 and is 5th in the all time points ranking in British Eventing competitions. Nicky will become the FEI
Chief Steward at Badminton in 2013.