This time of year is always the time for putting ideas in to place for course designer Eric Winter, James Willis and the Willis Bros course building team. They have marked out the 2020 course and the 'big build' of our world famous track is underway.
For the past four years, Badminton have worked with CrossCountryApp.com to present a fully interactive course map in the final weeks before the event takes place, however we have one brand NEW addition on the course which is just too exciting to keep to ourselves any longer! This is the 'Broken Bridge'.
Eric Winter  who has been designing the course at Badminton since 2016 commented: "The creative thinking behind the bridge as well as some of the other new fences is that they will offer a trip down memory lane for spectators and competitors, whilst also creating a challenge for the modern day event horse.
"Presenting a track that is a real spectacle for the many people who don't understand the technicalities of strides, but love watching Badminton's cross country phase is really important too. That's what I think big, iconic, show stopping fences like the Broken Bridge will do. It's dramatic looking fences like this that really make a course exciting to ride as well as watch."
See the video of the fence being built from scratch by James and his team below:
Watch this space to catch the full 2020 cross country course reveal and enjoy the interactive mapping experience when it is released in April.
Below photo: Eric Winter (left) and James Willis (right):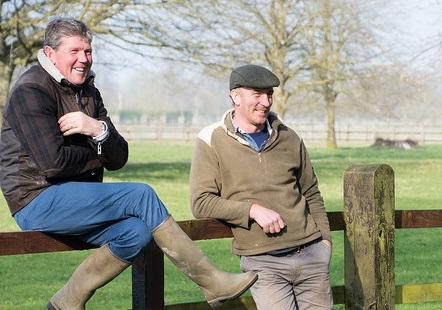 If you would like to visit the event this year, tickets will be available from Monday 13th January via www.badminton-horse.co.uk/tickets.  The Box Office is now open for Priority bookings (6th January).