Official DVDs
from Equestrian Vision
The Official Badminton  DVD 2019

The Official Badminton DVD 2019 is now available – Approximately 80 mins – £21.99 RRP
Use discount code BADMEM19 to save 10%.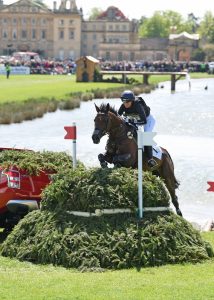 .Approx 80 mins
For more details contact Equestrian Vision:
Email: info@equestrianvision.co.uk
Website: www.equestrianvision.co.uk
Click here for more details on Badminton DVD and The Little Book by Julian Seaman (Badminton Press Officer)

60 Years of Badminton DVD
From the first black and white footage of the early events to the highlights from the BBC's coverage of the 60th year of Badminton, this historical programme charts the visual history of the world premiere 3 Day Event.
Interviews with the Duke of Beaufort, event Director Hugh Thomas and 6 times champion Lucinda Green help tell the story of this equestrian event, rich in sporting achievement as well as tradition.
DVDs from Past Badmintons

Can also be purchased from Equestrian Vision – Tel: + 44 (0) 1403 740440 – Email: info@equestrianvision.demon.co.uk Website: http://www.equestrianvision.co.uk/