"…as soon as we were through the Shogun Hollow, I thought 'Let's go."
Jonelle has been described as the fastest female event rider on the planet.
Video highlights
Cross Country highlights from today's competition. More videos on our You Tube channel here.
 Facebook
Georgie Spence (GBR) leaves the start box on Halltown Harley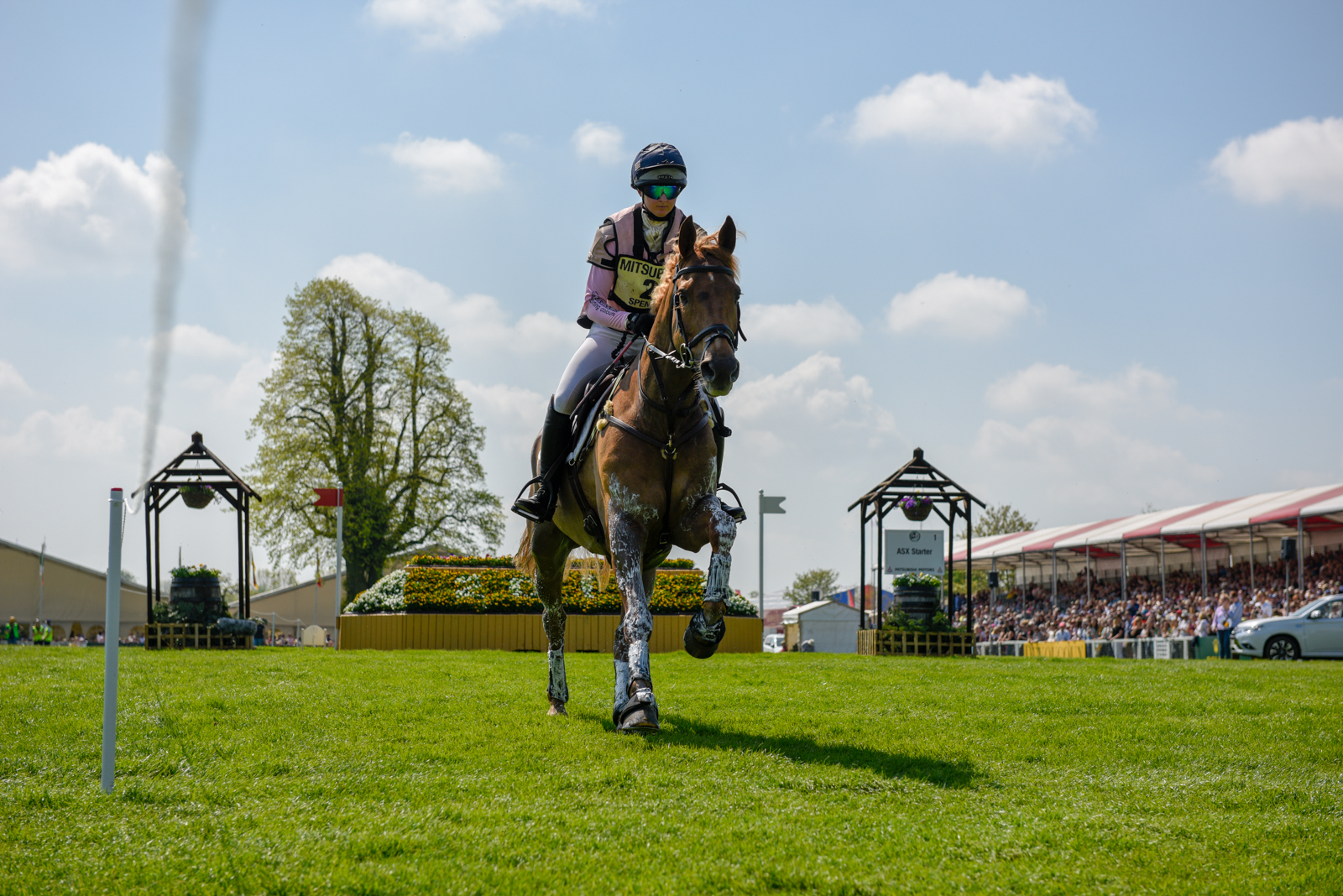 Badminton soundbites
"He really had to dig deep today" Ros Canter talks about her stellar round with All Star B today. Listen to rider reactions and interviews from around the event in our Soundcloud page.
 Twitter
Please use our #MMBHT if you're talking Badders… more updates as they happen from our official channel