About
Due to Covid-19, RDA groups have not been open during 2020 as usual – so 25,000 disabled children, young people and adults haven't been able to access their usual physical activity, through contact with horses, or see their RDA friends. We know this is having a negative impact on physical and mental wellbeing, as well as confidence and social skills.
During these challenging and uncertain times, RDA UK has remained committed to supporting our community; through financial assistance, the development of online social interaction tools so our disabled riders can remain engaged (for e.g. competitions and fun resources), and advice & guidance.
However, there is a continuing need to support our groups so they can get started as quickly and flexibly as possible. At this time, the majority of our groups are not in a position to resume services immediately due to continuing social distancing measures. As some groups start to think about reopening, we need a new approach, and new ways to bring the benefits of horses to our community now and in the future.
With our Resilience Fund we will support our groups to get started as quickly and flexibly as possible by:
*Developing practical solutions for adapted activities, training and other services to keep RDA communities together.
*Providing leadership, resources and guidance on how to restart activities safely.
*Providing relief for groups at risk and most affected for e.g. support for veterinary costs, partnership development, financial advice.
Your support will ensure our efforts go further, and ensure as many groups as possible can open their doors to deliver the life-changing activities – which cannot be accessed anywhere else – and continue to have a positive impact on the physical and mental wellbeing of 25,000 disabled children, young people and adults all over the UK.
*£5 will provide groups support materials
*£10 will help us buy essential equipment£25 will pay for essential volunteering training
*£50 will support our educational programme
Thank you in advance for your donation, which will make a difference and ensure the future of the RDA community. > Donate here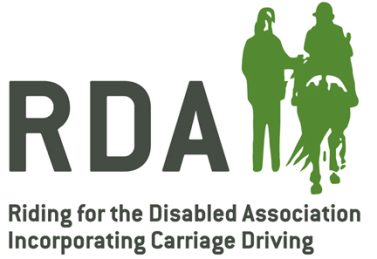 Location at event
Avenue Beaufort Way
Stand No. 82
Contact info
01926405979
Lowlands Equestrian Centre, Old Warwick Road, Shrewley, Warwickshire, CV35 7AX