We share some of our multi-media highlights from the cross country day of 2016.
"Tomorrow is another day and there's a long night ahead, but I'm going to enjoy the moment."
Video highlights
Many more including rider interviews and behind the scenes footage on our You Tube channel here
Sir Mark Todd's excellent save reminds us of his skill in 1995, riding XC minus a stirrup on Bertie Blunt bit.ly/1TNvoNw  #MMBHT25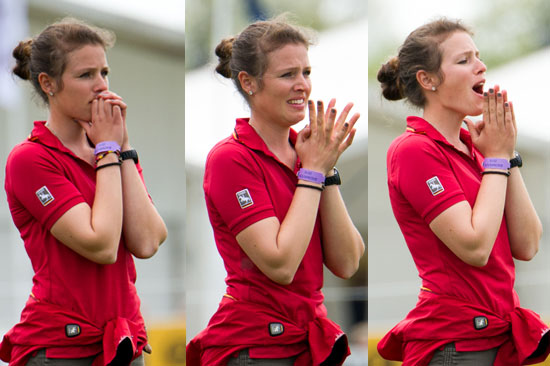 Michael Jung's girlfriend goes through all the emotions while he is on course
Badminton on Instagram
Saturday's Badminton moments caught on camera. The top three after Cross Country; Andreas Ostholt (GER), Michael Jung (GER) and Gemma Tattersall (GBR)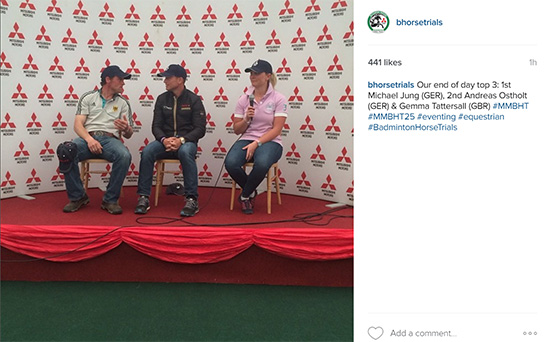 Rider soundbites
Audio clips and reactions from around the event in our Soundcloud page. Gemma Tattersall (GBR) moves from 16th to 3rd place after the cross country.
Piggy French serenades Michael Jung after his Cross Country Round