"I had hoped very much that he would express all his qualities today…so I was very happy with his performance."
Video highlights
Many more including full dressage coverage on our You Tube channel here. Below; it's a dog's life. Teg takes Kate Humble on a #MMBHT tour.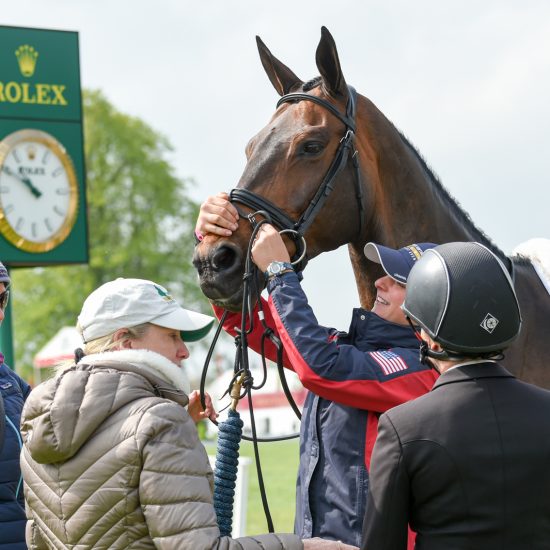 'Harbour Pilot' looking pretty pleased with his performance
Rider soundbites
Listen to rider reactions and interviews from around the event in our Soundcloud page. Below, Rory Bremner proved a hit when he popped in to Radio Badminton.