"It's been worth the wait. I've won big events before but this just feels so different"
Andrew Nicholson has completed Badminton a record-breaking 37 times, but the title had always eluded him…
Video highlights
How they rose to victory; highlights of Nicholson and Nereo at #MMBHT. Many more videos from the competition and around the event on our You Tube channel here.
 Facebook
So much respect for our  valiant winners from our audience watching around the world. Follow for up to the minute photos, comment and updates on our Facebook Page.  #MMBHT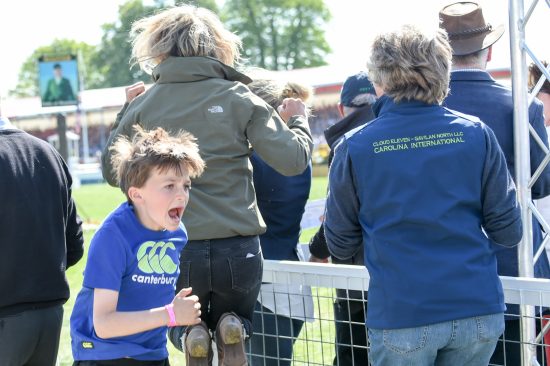 Nicholson connections celebrate Nereo's clear round in the showjumping; Wiggy Nicholson, Annabel Scrimgeour and Zac Nicholson.
Rider soundbites
Listen to rider reactions and interviews from around the event in our Soundcloud page. Below, second placed Michael Jung gives his assessment of the competition.
 Instagram
Our 2017 Winners; Andrew Nicholson and Noreo; see more behind the scenes photos here
 Twitter
Breaking news, updates and behind the scenes updates on our news feed here #MMBHT