You know you're at Badminton. It's a clever track, but it looks like there are fewer intense sections than last year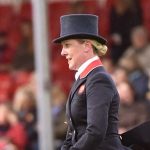 "I think it's less intense than last year, especially around the Vicarage V are – which I think it needed to be. There are questions throughout."
Nicola Wilson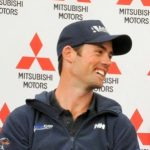 "I really like the course. I think it's big – which it should be – but it looks like if you ride the combinations well, horses will be able to read them."
Jock Paget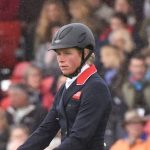 "It looks less twisty than last year, so hopefully it'll give us a smoother ride."
Izzy Taylor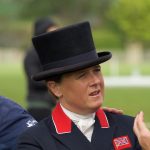 "You know you're at Badminton. It's a clever track, but it looks like there are fewer intense sections than last year and a few more let-up fences. But this could make the difficult fences more difficult. I think the Colt Pond is a good test, and the Lake is a proper, old-fashioned Badminton question; you could quite easily get the turn wrong."
Pippa Funnell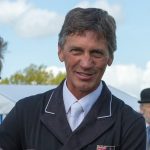 I have had a good look at the course; it's very fair and the fences are all there to be jumped. The time will be difficult, so, we just have to go out there and do our job properly. It's no good getting wound up just yet, I've got a few days to go but  I am very sure of what I have got to do – the weather caught us all out last year but I am very focussed and will be holding on to the mane this time [reference his fall from Nereo in 2014].
Andrew Nicholson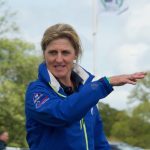 It's kinder than last year, with less combinations, but it's still Badminton and there is no room for error.
Tina Cook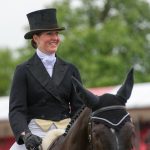 I am genuinely looking forward to it. We came here for a challenge and I don't underestimate it. All the fences are jumpable though, and I'm on a great cross country horse.
Nana Dalton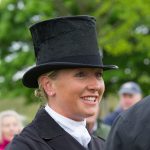 The cross country should suit us, it's a real galloping track although there are some extra fences on the long gallops. The Vicarage section is less intense though. After 'Jimmy' previous injury I just want to come back safe and sound.
Aoife Clark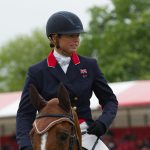 On my first walk, dare I say it, I thought it was really nice. It's big from the start, but it flows. If the weather holds and the ground stays good, riders might get complacent.
Jeanette Brakewell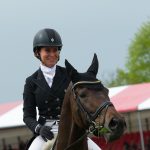 I hope that Designer 10 is up to the challenge of the cross country but as we know, anything can happen at Badminton.
Bettina Hoy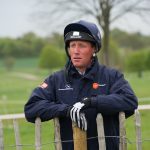 Things happen at Badminton that you don't expect – as we saw last year. People are saying that course is a bit softer this year, but we still have to jump the fences and between the flags. For Armada, the turns could be difficult because he has such a big gallop – but if we both try our best we should be OK.
Oliver Townend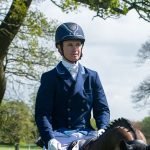 We've been here a number of times, and like you saw last year, anything can happen! I'll be riding my horses accordingly (weather/ground) and bring them home and happy. If they are feeling good and the ground is good, I'll be going for it.
Francis Whittington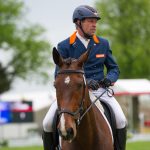 He's such a lovely horse; I haven't brought him to have a canter around; I want to have a good crack at it. This event is so steeped in heritage, it's such a privilege to be here.
Andrew Heffernan