I'm very happy with him. The horse knows its job and I thought it was a really good test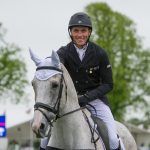 We didn't nail the first halt, which made the judges grumpy. It took a while to encourage them to get back up to the higher marks, but he did some nice work.

The score if 10pen more than I would have wanted so I'm disappointed about that, but when you piaffe in both the halts the marks are going to suffer a bit.
Paul Tapner on Kilronan (47.8)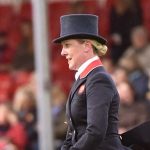 He can do a flashy dressage test and I think he showed a lot of expression. He did a 41pen at Pau last year and I thought today's was a better test – he can throw in a few adaptations.
Nicola Wilson on One Two Many (47)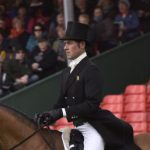 He's not an easy horse in this phase. On a good day, if everything goes right, he can go well, but it didn't quite come together today. He's a very good jumping horse, so I try not to get too disappointed [with the dressage]. If the wind picks up later today it'll play into the hands of those with laid-back horses as it gives them a bit of a lift, but the trees down at the judges' boxes are quite distracting and some horses will react to that.
Joseph Murphy on Sportsfield Othello (58.4)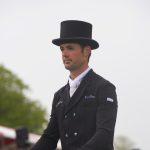 I'm very happy with him. The horse knows its job and I thought it was a really good test; every foot fell where I wanted it to. When they go in there and do their best it makes you proud.
Jock Paget on Clifton Promise (41.2)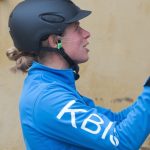 Last year he did the test of his life [he scored 45] and this year's test wasn't in that league. He does suffer with nerves and when that happens he doesn't go forward; he's a bit of an introvert so going in there is quite traumatic for him.
Izzy Taylor on Thistledown Poposki (52.8)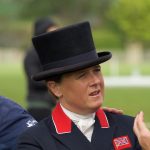 I am relieved and pleased. The horse does suffer from nerves and when the bell went he started sneezing so I had to do a few extra circles before I went in, but he stayed relaxed and I was delighted with him. I didn't back off in my riding and he got more and more relaxed as the test went on.
Pippa Funnell on Redesigned (46)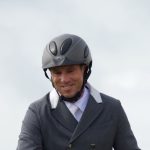 There were a couple of mistakes that stopped us getting the really high marks. I don't get the feeling the competition will pan out in quite the same way as last year, but I know that if we can finish on our dressage score we'll be there or thereabouts.
Sam Griffiths and Paulank Brockagh (48.2)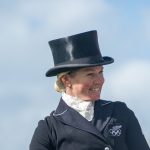 She's not a naturally big mover, so you have to really earn the marks. She's very hot – life is one big race for her, whether she's in walk or going at a gallop, which is not very conducive to doing dressage. It's a case of managing her as best as you can.
Jonelle Price and Classic Moet (54.9)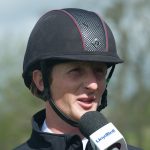 It didn't really go how I wanted it to. I wanted to do a better test than last year, but that didn't happen. He doesn't like doing the changes and they let us down today.
Paul Sims on Glengarnock (56.2)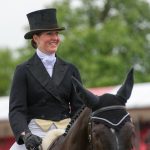 That was pretty alright! It was our first 4* and despite having a little 'moment' as we entered the arena I couldn't be happier. I used to compete his mother so this has been a very special journey.
Nana Dalton and Absolut Opposition (51.8)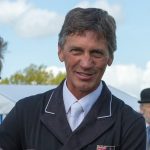 He normally goes very well but today felt really smooth from start to finish and the judges seemed to like it, so I was very pleased. I want to drive home as this year's winner on Sunday. I guess I come here year after year well prepared and determined, and this year I am really, really focussed with very good horses.
Andrew Nicholson and Nereo (37.8)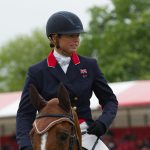 She's really come on and felt very rideable in there. I had a moment's worry when the bell rang just after I'd passed the centre line. Because she can get quite wound up I didn't want to turn back towards the crowds. With just 40 seconds to start the test I had to push on around the outside of the arena, but I think that helped her stay relaxed. What's exciting is that there is definitely more to come, the more relaxed she becomes.
Jeanette Brakewell and Lets Dance (47.8)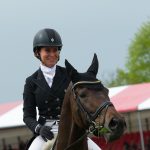 I'm really excited about that test – he tried so hard. For him, the dressage is not so easy, he's not a natural. He makes me appreciate [Ringwood] Cockatoo like never before – Cockatoo found it all so easy.
Bettina Hoy and Designer 10 (42.8)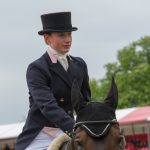 I've been working her hard this week because she's a hot horse and has taken to bucking in her test. I'm surprised that she wasn't more wild in there, although I know we can do better. She's a German warmblood and can do all the movements, but her mind tends to wander ahead to the cross country. I've been living in a bit of a bubble, but when the bell rang I thought 'oh my god, it's really happening' – I was very emotional after the test, having been holding it all together so hard.
Rose Carnegie and Landine (54.2)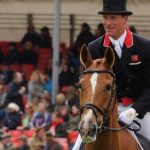 Everyone knows what Armada can do in the dressage arena, so for him to get it right when it mattered is all credit to him and my team. Credit too to Raymond Beca who bred both Armada and Nereo [at the time of speaking in the top two places].
Oliver Townend and Armada (39.6)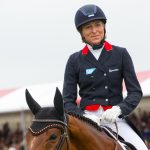 I was really pleased with the trot work; he opened up and felt really expressive in his extensions and he was smooth and supple. Then, when I went into walk, he heard some dogs barking and because he has been hunting before, he thought, 'Let's go hunting', and I said to him, 'No, no, Bobby, we're doing dressage'! Then he put his head right up in the halt and he wasn't on the bit. But in the canter he was good again and it felt very smooth.
Ingrid Klimke and Horseware Hale Bob (40.2)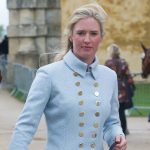 We missed the last change; he gets a bit tight in his back and the changes wind him up, but we've been working hard on them and they're starting to come. The exciting thing is that there is still so much more to work on.
Emily Llewellyn and Greenlawn Sky High (49.6)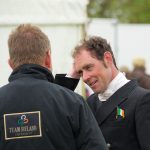 It's not the test I'd hoped for. In that arena the horse has got to deal with a lot of atmosphere and I made too many mistakes. He's not an extravagant mover, so I can't afford those mistakes.
Joseph Murphy and Electric Cruise (52.6)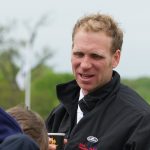 He's not a horse I know very well, but he's a stunning horse for the future – he runs and jumps, but he's very green. I thought he tried really hard in there. It is lovely to think that he might be a team horse of the future. He's just got to learn to put up with me!
Nick Gauntlett and El Grado (58.4)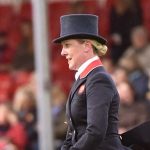 Being so good here last year, I thought she'd come out more confident, but the nerves set in a bit. She is lovely though and tried hard – she has quite a fab club doesn't she!
Nicola Wilson and Beltane Queen (50.9)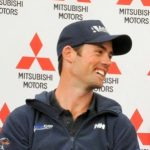 The atmosphere in there worked for him, lifts him up.
Jock Paget and Clifton Lush (40.8)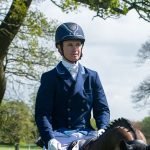 My plan was for a 48 but I need to go in and attack those changes; we get them outside the arena so I've just got to work harder on getting them better in there.
Francis Whittington and Hasty Imp (48.8)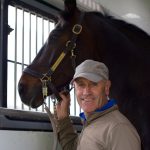 I'm happy with that; now it's just to finish on the score the judges gave us. He had a couple of moments where he wasn't focused the whole time which is difficult when they're so fit – you don't get to ride in this sort of environment very often so it's hard to prepare them for it. He's young and is getting a lot better, I even felt that warming up today.
Andrew Hoy and Rutherglen (46.4)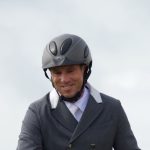 I'm really pleased with him, despite a couple of mistakes. The judges were a bit miserable perhaps, but it's hard to see what they're seeing when you're riding! He is capable of 30s and early 40 tests so it would have been nice to put pressure on the leader! We had a baby girl recently so I've been pretty busy but I have to say we've had a great preparation run up to here – having a young family helps you keep perspective and your feet on the ground.
Sam Griffiths and Happy Times (47.5)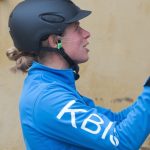 She tried very hard and I'm slightly disappointed with the mark – I'm not sure what we did wrong.
Izzy Taylor and KBIS Briarlands Matilda (51.9)