Dubarry Burghley Young Event Horse Class
Qualifying Round
Badminton will host a Dubarry Burghley Young Event Horse qualifying round on Wednesday 1st May 2019.
Entries have now closed.  See Schedule for details of the competition.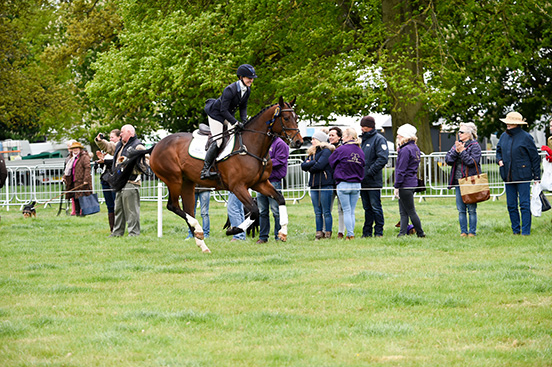 Four-year-old winner Donna Sion, by Don Diarado, owned by Lucinda Campbell, ridden by Tiana Coudray
For enquiries contact the entries secretary:
Ollie Bush, Parkfield Farm, Lower Hamswell, Bath, BA1 9DE
Tel: 01225 891674  Mob: 07968 271118   Email: ollie.bush@badminton-horse.co.uk

Please see results and information from 2018 below.