Other Attractions
There is so much to see and do here at Badminton.
The Funfair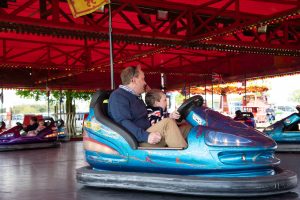 Albert Rogers Funfair returns once again to entertain both children and adults of all ages. Enjoy all the fun of the fair with his traditional rides and games. The fairground can be found between the Park Piece Car Park and the Shopping Village on the west side of the event. The Funfair will be open every day of the event.
The Shetland Pony Grand National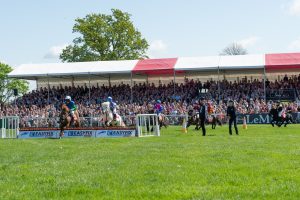 The louder you shout the faster they run so come and cheer on these mini speedsters at 10.30am on Saturday May 11th in the main arena. Make sure you get there early, pick your favourite and cheer as loud as possible as these young jockeys vie for a place in the final.
Sports Horse Breeding of Great Britain Stallion Parade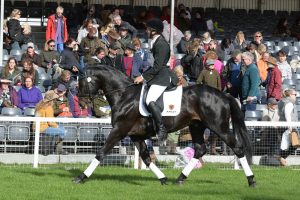 Come and see some a selection of Great Britains finest Sports Horse Stallions as they parade in the Main Arena at the conclusion of dressage on Friday 10th May, approx 5pm. For more information and to see a list of Stallions that will be on parade please click here
Dressage Display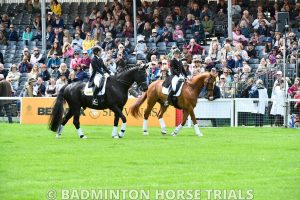 Approx 12.30pm on Thursday 9th and Friday 10th May
Dubarry Young Event Horse Class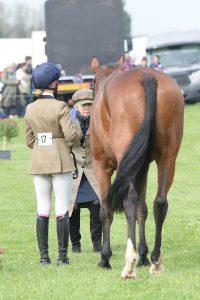 On Wednesday May 8th the Dubarry Young Event Horse classes will take place on The Slaits which can be found across the road from the Park Piece Car Park. This is a wonderful opportunity to see some potential stars of the future in both the 4 and 5 year old classes.
Dog Agility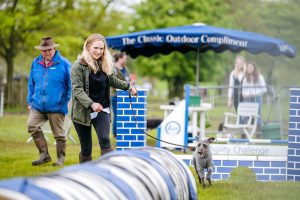 Whether big or small, fast or slow, bring your dog and have a go at the fun dog agility. Jump the fences, run through the tunnel and wiggle through the poles – so much fun to be had for all dogs. The Dog agility course can be found at the North end of the grandstand, just below the collecting ring.