About
Over 30 years' of shoe making expertise and design flair inspired by our nautical roots and country life, has led our family-run business to become one of Britain's key lifestyle footwear brands.
Born out of a love for the great outdoors, exploration and adventure, we are committed to creating classic sailing and country footwear, all with our signature British style, which marries traditional craftsmanship with innovation, the finest materials and attention to detail. Each shoe is of the highest quality and durability, is designed to be comfortable, functional and able to withstand all that nature has to throw at it.
Constantly innovating some Chatham styles feature Sole Spring technology with Poron performance cushioning – which is anti-bacterial and offers maximum comfort and shock absorption. This means the shoes you love to wear are only getting better and better.
Chatham is a brand that's always sailing forward, never trailing behind.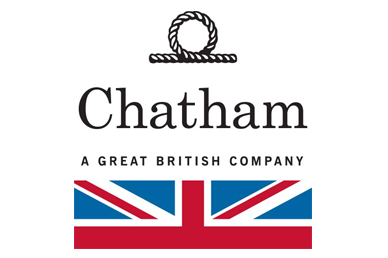 Location at event
Avenue Worcester Way
Stand No. 19
Contact info
01392 822981
Hennock Court
Hennock Road East
Marsh Barton
Exeter
Devon
EX2 8RU