About
We are one of the largest Equestrian Retailers in South West England, operated by a keen riding family who understand the needs and demands of both rider and horse.
Headed by Maurice Emtage, a former President of the Society of Master Saddlers (2002-03), our extensive experience allows us to give the best possible advice and products to our customers. We supply saddles, equestrian products as well as a complete saddle fitting service to people ranging from the every day recreational rider to the top level international sports men and women of all different disciplines.
Maurice's Daughter Gemma joined the business in 2010 having completed a degree in Chiropractic's at Bristol University and working for five years as a racing secretary for national hunt horse trainer Nigel Twiston Davies.
Colne Saddlery is now a thriving business in the heart of the Cotswolds, with a dynamic team of staff on board.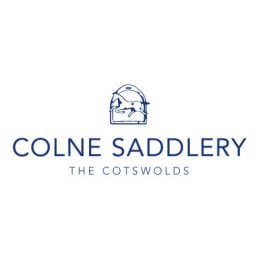 Location at event
Avenue Swangrove Street
Stand No. 69
Contact info
01451 820843
Unit 1
Manor Farm
Upper Slaughter
Glos.
GL54 2JJ