We're into 2020 and it's time to let what I always call 'the giant snowball' that we've been forming over the winter start rolling down the hill and hope we can keep up with it. Already, in typical new Director's 'paranoia', I've been anxiously asking the Box Office staff: "Is anyone ringing?" And, of course, the answer was yes. As I write, the Box Office is now open for priority bookings and is very busy and buzzing with lots of orders and enquiries.
When I worked for Frank Weldon [Event Director from 1965-88] at Badminton in the 1970s and '80s, we were considered extremely lucky to have Christmas Day, Boxing Day and New Year's Day off, and I suspect that was only allowed because no one else was working!
(below photo: Badminton 1960, Lt Col F W C Weldon & Samuel Johnson)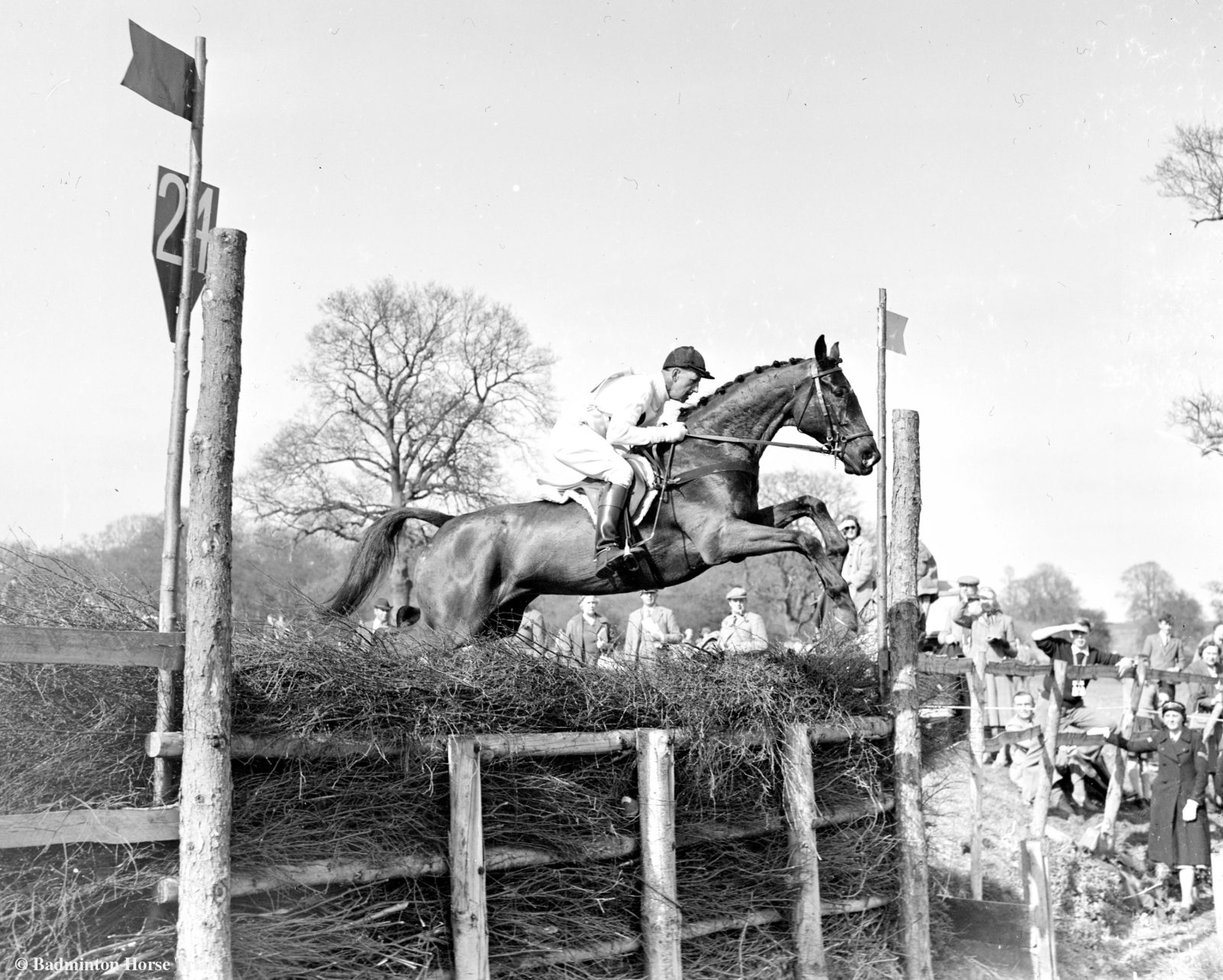 But I must confess to also spending the break catching up with a mounting 'pending' tray. As Hugh Thomas [Event Director from 1989-2019] always found, it is really important and helpful to get out-and-about to visit other events. The current flurry all started when my husband Philip and I travelled to the Geneva Horse Show and I was so preoccupied with sorting out the FEI Schedule while waiting for a delayed departure at Bristol that I didn't notice the flight had not only been called, but was closing – bits of paper may still be flying around the airport now!
We were beautifully looked after at the show by Rolex and saw some superb competition plus the moving retirement of Scott Brash's wonderful horse Hello Sanctos, but the main purpose was to collect the L'Annee Hippique award for best outdoor event for the third time in six years, which is all credit to Hugh and what he has achieved (photo top of page).
There was an amusing moment as I waited, with Boyd Excel, the brilliant Australian carriage driver, who was also collecting an award. "Can you speak French?" he asked nervously, as we exchanged notes about whether we'd realise our names were being called.
Next came Olympia, where Badminton are one of the sponsors of the British Equestrian Writers Association (BEWA) lunch – always a fun occasion and special this time as Hugh and long-time photographer Kit Houghton received lifetime achievement awards. I returned on the Friday, when I had the honour of presenting the prizes (below photo) for the Shetland Pony Grand National racing, something I've always had a great fondness for.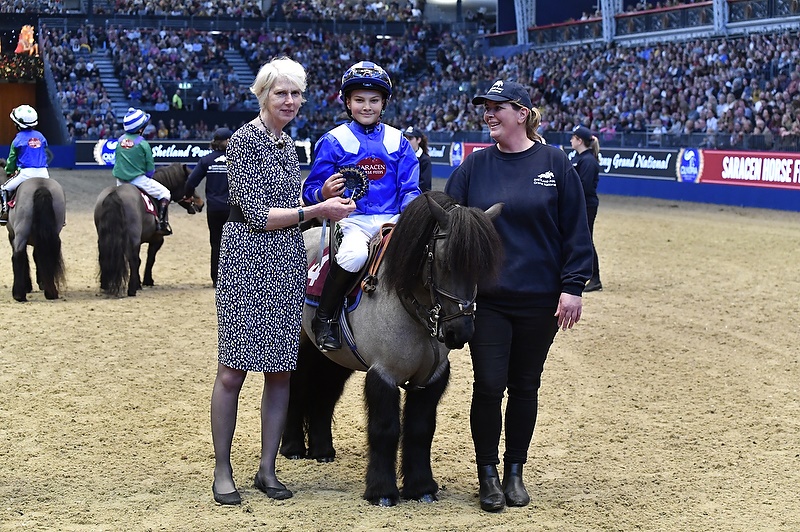 On December 23, the team – office and yard staff plus the course-builders – turned out in their best Christmas jumpers, Hugh included, for our annual Christmas lunch at The Ship in Luckington. Sadly, Sue Ansell couldn't make it, but we managed to pull crackers in the office.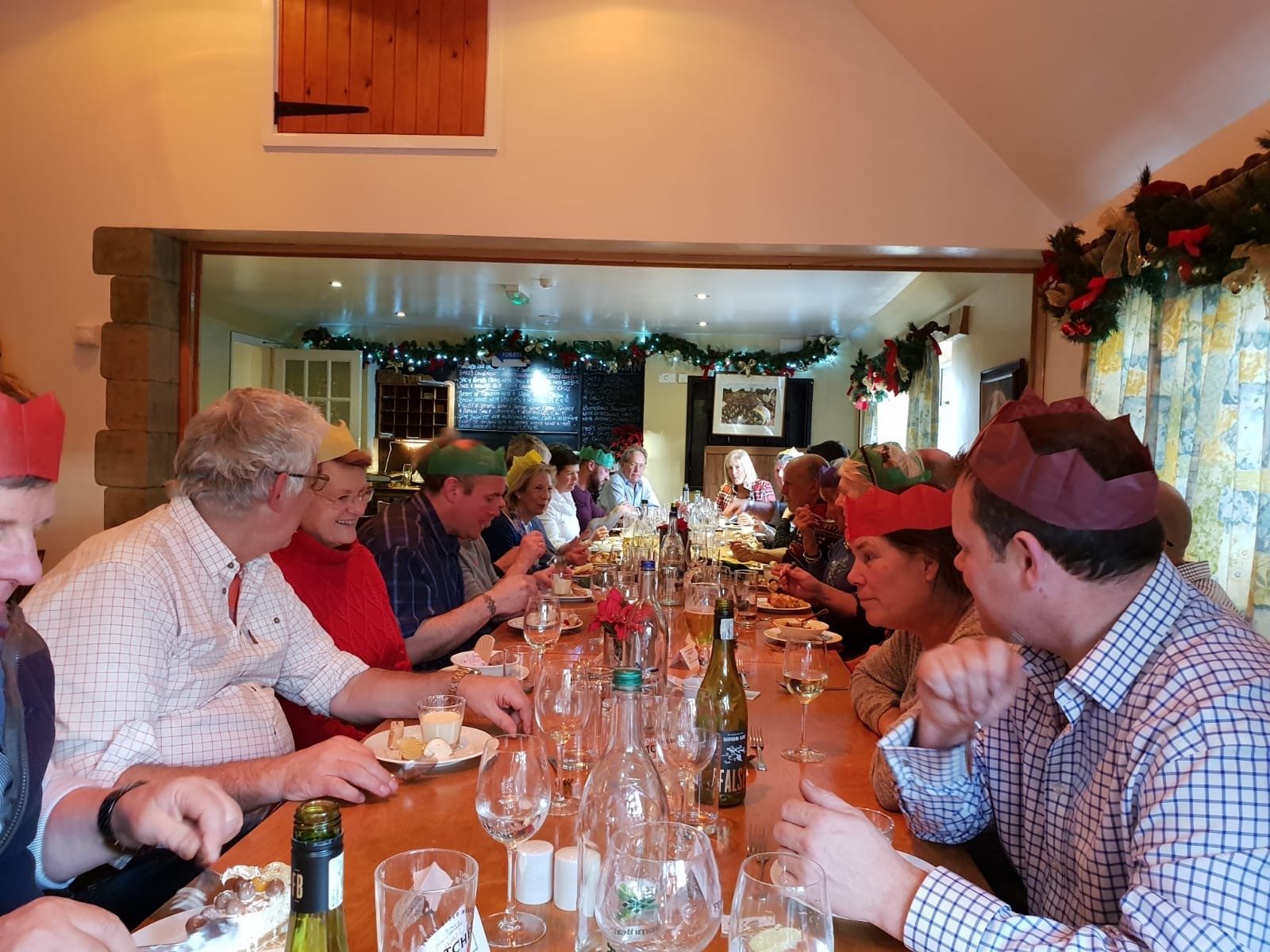 New Year's Day was  spent in another great sporting theatre – Cheltenham racecourse – where doctors Sue Smith and Suzannah Hoult, who officiate at Badminton, and racing and events operations manager Becky Elvin, who works in our press office on-event, had arranged behind-the-scenes tours of the weighing-room area, the medics' briefing, the control room and, particularly thrilling, for me to ride around in one of the cars that you always see on TV whizzing around the course behind the horses.
As I walked into the paddock, there was a tap on my shoulder and it was Andrew Nicholson – it was so great to see him – and the horse that had come second in that race happened to be trained by Henry Daly, who is married to my niece Clarissa. Rob from SEP, which runs our event car parking, arranged for me to park by the taxi rank and a perfect day ended when it only took three minutes to drive out of the racecourse – so I left feeling I had had a very special day!
Next day in the office, Vicky Iddon, Box Office Manager since 2009, and her assistant Delyth Elmer were in full swing. It's always been important that we keep our Box Office in-house with "real" people answering the phone and they take a huge amount of trouble to accommodate all our regular spectators' requests.
Despite the rise of the online booking, we've always been determined that anyone who prefers to book by phone should feel able to do so, and long may that continue. We're also very conscious of the traffic problems some spectators faced in 2019 and our new year's resolution is to get on the front foot which includes publishing Travel Tips.

Yesterday we were also very excited to reveal a sneak preview of one of this year's cross country highlights on the course – click here to find out more.
The countdown really has begun …